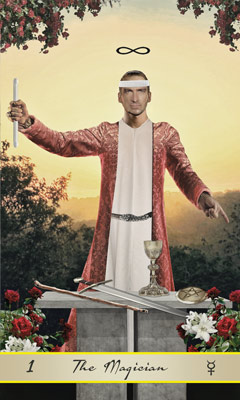 The Magician »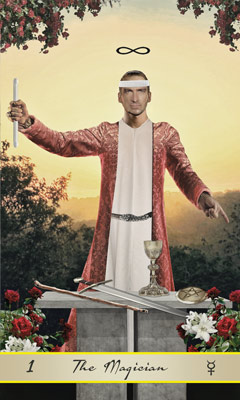 This is a day when you can achieve whatever you want, provided you have the determination and self-belief to make it happen.
There is great potential for you here, either at work, with a financial prospect, or concerning a relationship. Harness that inner power and you will find the charm, wit and possibly sheer cheek to achieve the outcome you want.
If you lack self-confidence or are indecisive, you risk letting today's opportunities slip by.
Take care if you have any dealings today with a man who you feel unsure about. If you doubt his trustworthiness and sense a devious nature or hidden agenda, you may well be right!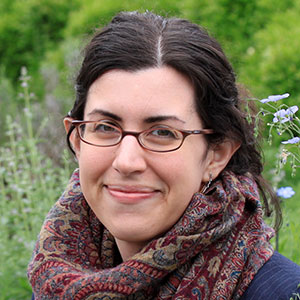 Libby
"Did you get your question answered?
...sometimes the online readings are just not enough and what you really need is to talk to a real live person"
Excellent reader.Very fast typist. And also a very insightful and compassionate. -- Z. Perth, AUS
Libby's tarot readings are fantastic. The readings are always in-depth, empowering and offer direction and clarity. Libby always spends the time to explain the reading and any follow up questions you have. Highly recommended! -- Kate C. Sydney, AUS
Her sharp intuition, friendly approach, and intelligence make her a gifted tarot reader -- one who listens closely to your questions and sends you back into the world clear-eyed, with a sense of purpose. -- Amanda N. Brooklyn, New York
Libby was able to put my mind at ease and did not give me a false sense of hope. She read in the moment, provided honest feedback and empowered me. I would definitely come back for a reading. -- Rita B. Chicago, IL
Libby's readings are simple, exquisite, clear and to the point. Her intuition is deep and she is connected to the person she's reading for. Her energy is very loving kind and supportive. -- Hadia H. Los Angeles, CA
Libby's advice is sound, and encouraging. She was able to help me pinpoint which areas of my life needed adjustment in order to follow a more positive path. -- Amy M. Toms River, NJ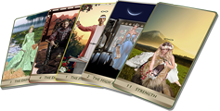 Like our Lotus Tarot Deck?
Explore it or buy it here »