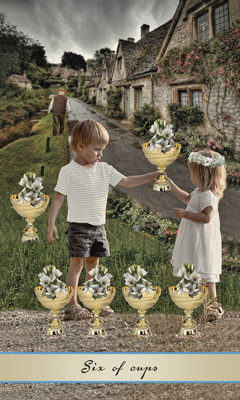 Card 1:

What you should consider letting go of »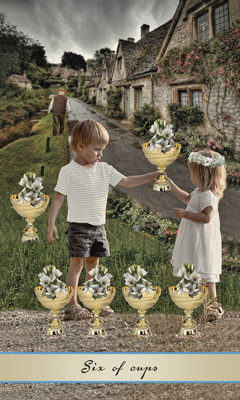 Six of Cups
You should consider letting go of the past; it was never as rosy as you make it out to be sometimes, and the past doesn't equal the future.
Take personal responsibility for your decisions and live for now and the future - don't wallow in the past.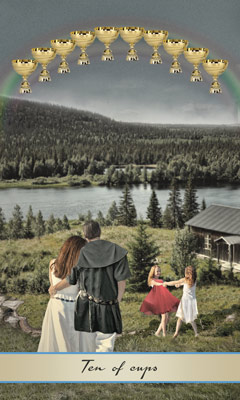 Safina
"Did you get your question answered?
...sometimes the online readings are just not enough and what you really need is to talk to a real live person"
Psychic Safina was excellent, I really connected with her, she is very caring and understanding and gives it to you straight. She was very, very accurate.
Safina is very precise about what is happening and her predictions are always on target. She's also great to guide you and offers great advice and wisdom and insight in her readiings. She's well worth it! Serry
Amazing... Three years ago she told me he will be back after he has stuff settled....and he is... Reshma
Amazing! Very... Very... Intuitive... I am speechless at how accurate this reading was!
Really amazing experience... I really loved this and will probably be coming back to her sooner rather than later! Adrianrene
Today was the most insightful session ever... I could never really believe tarot could be so accurate and know my deepest held feelings or what I was really thinking or going through... Truly inspired...
Needed closure... She definitely made me feel much better... Took the words right out of my mouth... Bvang
Amazing and mind-blowing is all I can say! The outcome is not in my favor, but it still means a lot to know someone understands and is comforting
Safina is Fabulous! She is so very accurate and compassionate. She is the only psychic that I use. Kimberly
The best. That's all I have to say. The absolute best.
Amazing in depth reading and astonishingly true! SaraRoma
Her predictions and insight into situations are so exact, it's eerie. On target, and always a tremendous help in dark times. Serry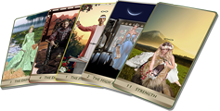 Like our Lotus Tarot Deck?
Explore it or buy it here »