AI Tarot Readings
The Future of Online Tarot Reading?
Since Lotus Tarot first opened its doors in the summer of 2002, we've remained dedicated to providing the internet's most authentic automated tarot experience for our users. Our commitment to offering a basic but genuinely valuable, ad-free service at absolutely zero cost, as well as enhanced readings for a nominal fee, has remained our priority.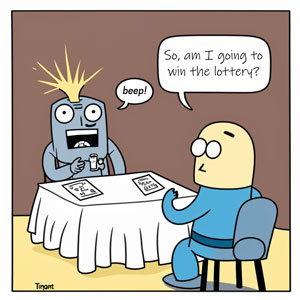 Now, with the integration of Artificial Intelligence into the site, we're excited to introduce a new and innovative cutting-edge service, as Lotus Tarot partners with OpenAI to deliver probably the world's most precise and insightful AI-powered online tarot readings.
Here's a brief FAQ about our AI system, covering how it works, how it generates tarot readings, and tips for making the most of this new Lotus Tarot feature.
Feel free to scan the questions and click on any that pique your curiosity to reveal the answer.
If you need specific help with the Ai readings, or with any other aspect of the website, please click here