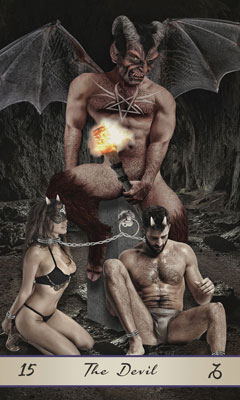 Have you been feeling left in the dark about an important aspect of your life? You may have been feeling particularly stuck lately, as if there is no way out. Perhaps your power has been taken and you feel that there are many things outside of your control at this time.
This is a turning point for you. Now is your chance to take action and claim your power back! No matter your situation, there are always options for you to choose from.
---
We often give our power up without even meaning to, due to apathy and inaction. So begin to take action now! You may be in a place where you can only take baby steps, but take them anyway. We often don't realize how important the small steps in life truly are.
Take whatever actions are needed to get you feeling comfortable and clear on your path once again. This could be as simple as shifting your emotions from worry to hope.
As small as that act may seem, holding the vibration of hope in a dark situation is one of the best steps you can take to emotional security and freedom.
Your perception of your situation may be warped due to your feelings of helplessness and doubt. Be careful to not lash out, or do anything rash at this time.
---
You have been a bit too wrapped up in the material world and all of the issues at hand. Take a moment to relax and ground into your body. Bring your awareness to your heart center, plant your feet into the earth. Practice being in the now by slowing your breathing down. Allow your mind to clear with each exhalation as you become centered and present.
The Devil is a good reminder that it's time to check in with your spiritual side. Hold to the highest vision of yourself and trust in your Self at this time. While the current situation may feel dark and hopeless, you have many options and opportunities at your feet.
Your next steps will be revealed to you as you slow your mind down and establish your inner peace once again.
---