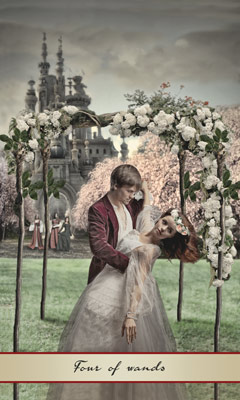 Things are going well now, you could be building or improving your home, expanding your business, putting more effort into a project, or perhaps you have reached a point where you feel ready to do all of the above and you are now looking for the right place to begin.
This card talks of being relaxed as you can now enjoy the fruit of your labours. Things are well underway.
---
Use this time to build for the future. Give your plans careful consideration.
The actions you take at this time affect what comes next. You are in a fantastic position to plan ahead and map your future.
---
Most of all have fun! As you arrange the building blocks of your future, relish in this productive energy.